Congo Revolution – Revolutionary and Evolutionary Sounds from the Two Congos 1955-62 showcases the Congolese rumba explosion.
 This October, Soul Jazz Records is releasing a new double vinyl compilation shining a light on music from The two Congos during 1955-1962. Its 21-tracks showcase the sounds of Congolese rumba, a genre that fuses African, jazz and Latin influences.
The double vinyl release also includes a 50-page booklet which details "the evolution of the music and history of the two Congos, and how music, politics and popular culture intersected at the point of independence from the two Congos' European colonisers – Belgium and France," shares Soul Jazz.
Discover an excerpt, the cover and the tracklist below.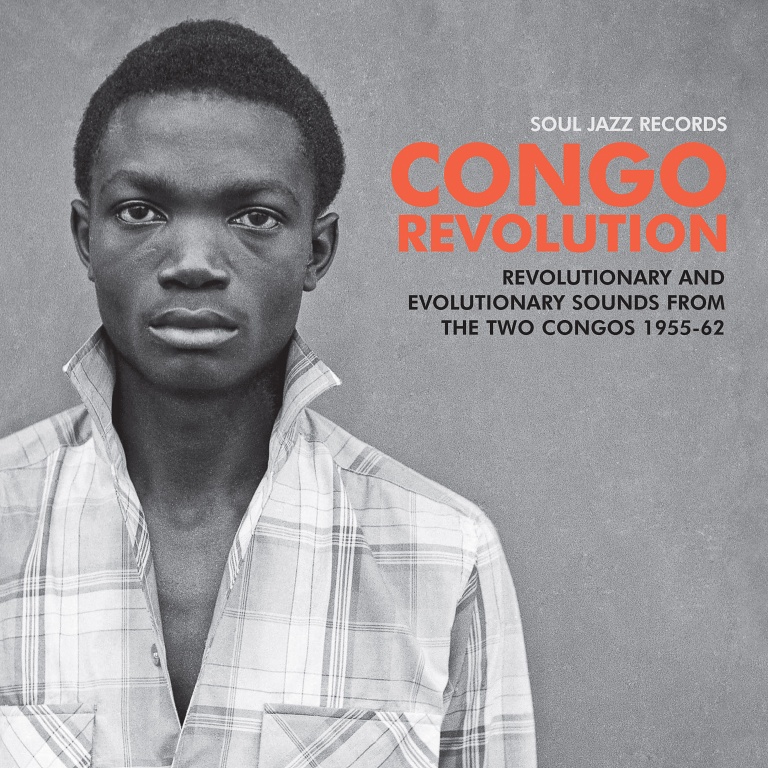 Tracklist:
1. Brazzos et OK Jazz – Cha Cha Cha Del Zombo
2. Brazzos et OK Jazz – Tcha Tcha Tcha Mi Amor
3. Essous et Rock-A-Mambo – Baila
4. Edo et O.K. Jazz – Kumavula Tubakueto
5. O.K. Jazz – Sois Sage Amour
6. Nino & Rock-a-Mambo – Allegria
7. Bagette et Le Vedette Jazz Orchestre – Rhythmo Vedette Jazz
8. Franco et O.K. Jazz – Tokeyi Kobina Calypso
9. Essous et Orchestre Bantou – Luiza
10. Beguen Band – Yo Me Moera
11. African Jazz – Vive Patrice Lumumba
12. Dewayon & Conga Jazz – Na Lingi Na Ngai Kubala Te
13. Kongo Jazz – La Belle Lucie Botayi
14. Grupo O.K. Jazz – Grupo O.K. Jazz
15. Rock-A-Mambo – Cherie Nini
16. African Jazz – Flowers of Luckness
17. African Jazz – Merengue Nico
18. Rock-a-Mambo – Les Voyous
19. Wendo Kolosoy with Beguen Band – Marie Louise
20. African Jazz – Ngonga Ebeti Independance
21. African Jazz – MNC Uhuru