On the 25th and 26th of November in Lisbon, discover a great afro lineup at Vodafone Mexefest 2016 with Elza Soares
,
Pedro Coquenão
aka
Batida
,
Spoek Mathambo
,
Toty Sa'Med
,
Mayra Andrade
,
Octa Push
,
La Dame Blanche
,
Celeste/Mariposa…
Mexefest would translate as Movefest and has been aiming to move Lisboan's asses since 2011, mixing around 50 international and national music acts during two days in various places of the city: regular venues, but mainly theaters, disused cinemas, churches, public squares, etc. This year, the lineup provides some really exciting afro-oriented bands, coming from Portugal, Cape Verde, Angola, South Africa, Brazil and Cuba.
---
Subscribe to our special playlist Mexefest 2016 on Spotify & Deezer !
---
Elza Soares (Brazil)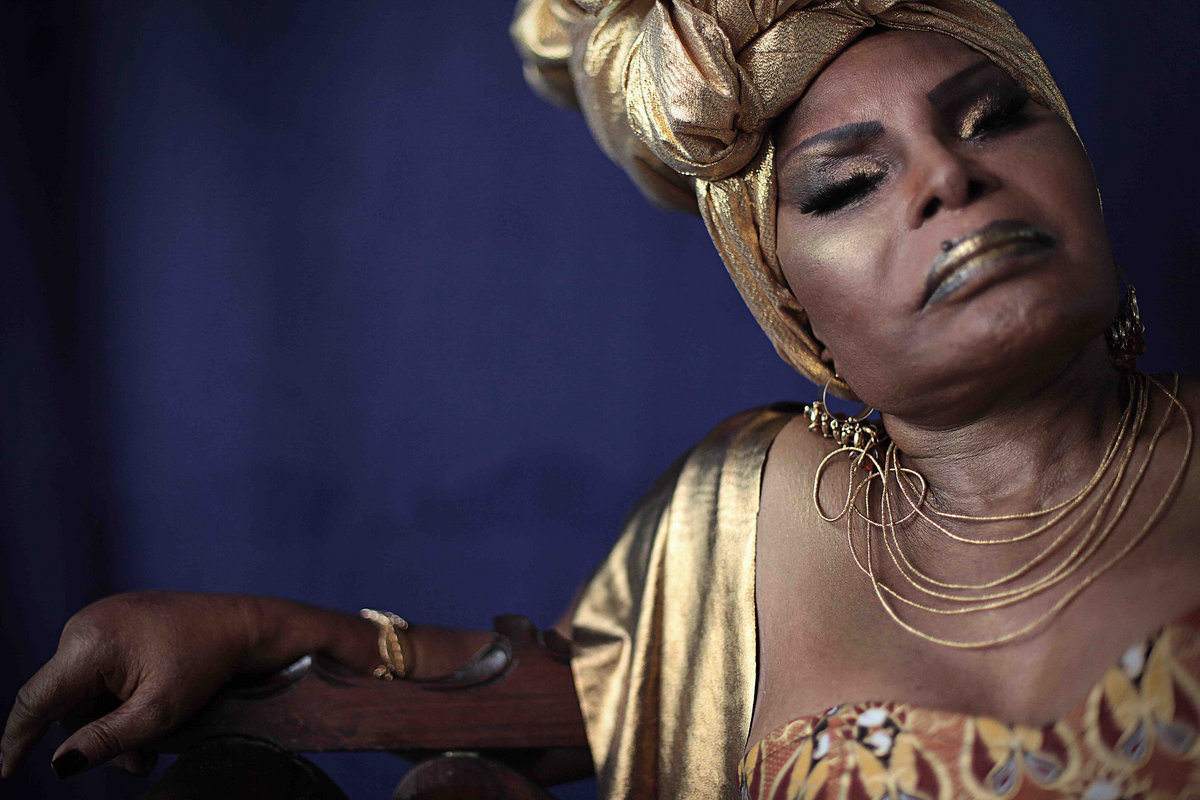 Aged 79, Elza Soares is the unchallenged queen of the Black bossa nova – she released 'Bossa Negra', her second album, in 1961. Tireless advocate of the women's rights, and loud activist for the Afro-Brazilian culture, the Brazilian singer has been performing bossa novas and sambas since age 13, when she appeared at a live singing contest in 1950. When the event host, amused by the look of this young and skinny girl perched on over-sized high heels, asked her which planet she was coming from, Elza Soares answered: "I'm coming from the same planet as you, sir… from Planet Hunger." Born and raised in the favelas of Rio de Janeiro, Brazil, she has often sung about life, love and death in those wretched and ramshackle neighbourhoods, where it takes a lot of courage to stand up as a Black woman. In the 1980s, her friend and Brazilian music legend Caetano Veloso encouraged her to go back on stage while she had decided to leave the music aside, after a personal life sprinkled of very tough events. Since then, she has incorporated new and contemporary sounds in her productions: hip-hop, funk, jazz, electronic music… Last year, at 79 years old, she released 'A Mulher do Fim do Mundo' (The Woman at the End of the World), a very unique samba record produced and performed by some of the most avant-garde musicians in Brazil, embodying the creativity of São Paulo and Rio music scene: Kiko Dinucci (from Metá Metá) and her bandmates in Passo Torto – Rodrigo Campos, Marcelo Cabral, Romulo Fróes, Felipe Roseno (who plays percussions with Ney Matogrosso) -, Celso Yes and Guilherme Kastrup. On stage, she delivers deep and strong vocals, singing about domestic violence against women, racism, African culture and transsexuality. In São Paulo where she performed her album for the first time in May, she shouted to the audience : "I'm Black and I'm a woman! I'm Black and I'm a woman!" then "I'm gonna sing till the end, I'm gonna sing, let me sing until the end." If Elza Soares really was "the woman at the end of the world", then the world would be saved, for sure.
Pedro Coquenão
aka
Batida (Angola/Portugal) + Spoek Mathambo (South Africa)
Music producer, beatmaker, videomaker… these words do not say enough about the work of Portuguese-Angolan artist Pedro Coquenão aka Batida. "Cultural architect" would suit him pretty well, as the core of his artistic and creative activity is to reveal, exalt and explore the Angolan culture seen from the point of view of a young man born in Angola and raised in the suburbs of Lisbon, Portugal. The shows of Batida mix beats, melodies, lyrics, dance and live videos that are meant to make the audience reflect about the contemporary reality of post-colonial – neo-colonial? – Angola. For the festival, he invited Batuk's leader and South African producer Spoek Mathambo to share his DJ set. The afro-lusophone culture is particularly present on the band's first two records, with lyrics sung in Portuguese, wrapped into an electronic house whose rhythms have roots in the Pan-African collective memory. The language is not the only common feature of both artists, as Spoek Mathambo also considers his music as a statement to promote the richness of African culture around the world. Friday night, the two cultural architects will be busy building a dancing bridge between Africa and Europe.
Mayra Andrade (Cape Verde)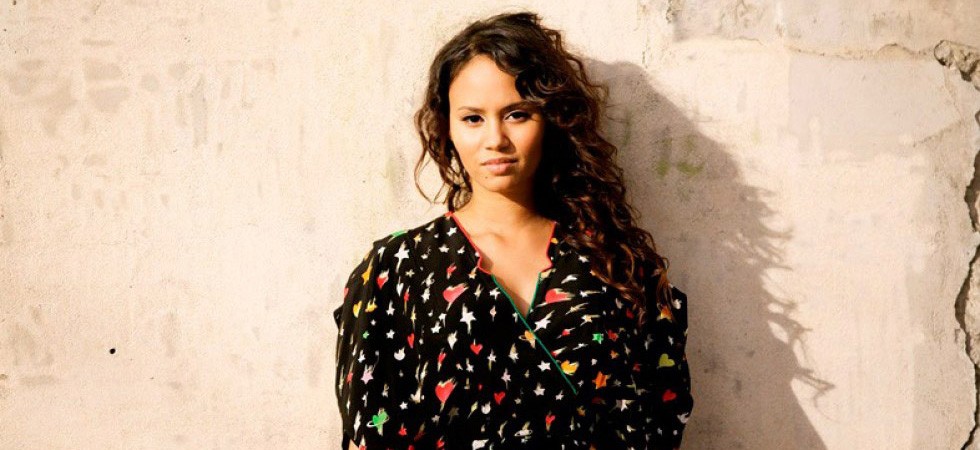 Sweet and sour, the voice of Cape Verdean singer Mayra Andrade reconciles the languages of countries that bear the weight of a dark history between them: Portuguese verses, French choruses, English breaks and Cape Verdean crioulo ad libs, this multilingualism shows the cosmopolitan life the artist has had so far, at only 31. Born in Cuba, she spent her childhood in Cape Verde and then traveled to Senegal, Angola, Germany, France… Her four albums give a pop twist to the traditional mornas, coladeras, batuques and funanás of Cape Verde that Cesária Évora made popular, and she recently gave her voice to Buraka Som Sistema beatmaker Branko on "Reserva Pra Dois".
Branko (Portugal)
Actuallly, João Barbosa aka Branko is also part of the family fest and will celebrate Atlas Expanded, the remix album of his 2015 Atlas release, that featured collaborations with Mayra Andrade, the Afro-Nuyorican rapper Princess Nokia, South African kwaito duo The Ruffest and Brazilian MC Bin Laden, now revisited by the likes of Angola-born and Portugal-raised Dotorado Pro. Nobody knows who Branko invited on stage, but his own beats will surely the perfect home to any of these voices from the world.
Octa Push (Portugal)
Portuguese brothers Bruno and Leonardo Guichon have concocted dancefloor-killer beats under the Octa Push moniker since 2008, gradually evolving from hardcore UK garage sounds to electronica. Recently they've released an official remix for London-based afro supergroup Afriquoi, and eventually published Língua this year, one of the most interesting production heard in Lisbon in the last months. The singular title hides a multiplicity of languages, that all have roots in the Afro-Portuguese culture that people are surrounded with when living in Lisbon. The pair chose to make a clear statement about post-colonial Portuguese society, whose trendy musical fusion still hides racist prejudices and stigmatisation. The diversity of the guests' origins on the album is the perfect illustration of what it means to be open to cultural, ethnic and social differences: Maria João, Cátia Sá (ex-Guta Naki), AF Diaphra, Tó Trips (Dead Combo), Batida, Cachupa Psicadélica, Ary (Blasted Mechanism) and João Gomes (Orelha Negra) all bring their Afro heritage to build a unique and common Língua, simply called music.
Toty Sa'Med (Angola)
Guitarist and singer Toty Sa'Med is part of the young generation of urban Angolan artists, and on his new album Ingombota chose to revisit traditional songs from his native country, bringing bossa nova, soul and jazz moods to classics like Bonga's "Mona Ki Ngi Xiça", Rui Mingas' "Namoro" amongst others tracks produced by his fellow countryman Kalaf Epalanga from Lisbon kuduro combo Buraka Som Sistema.
La Dame Blanche
Here is another female singer born in Cuba who eventually settled in Paris: Yaite Ramos Rodriguez aka La Dame Blanche ("The White Lady") attended the best lessons a musician could ever dream of, with her father Jesús "Aguaje" Ramos, the trombonist and musical director for Rubén González and Buena Vista Social Club. A classically trained flutist, she takes her instrument on stage and blends it with hip-hop styled chants and Afro-Cuban traditional and voodooish melodies.
The Lisbon-based duo of DJs Celeste/Mariposa specialized in playing records from the PALOP countries (Portuguese-speaking African countries), the five former colonies of Portugal who gained independence in 1974 and 1975. Cape Verdean funaná and coladera, Angolan semba and merengue, Mozambican marrabenta… their selection often comes from hard-to-find original pressing vinyls or CDs bought in Africa and aims to pay homage to the quality of these often-ignored and stigmatised musical productions, that share an irresistible groove. They also founded the C/M Discos record label to help contemporary artists to spread their music.
Then the best illustration of panafricanism in music is Irmãos Makossa, another duo of DJs living in Lisbon: fake brothers Nelson – the Angolan – and Paolo – the Italian – promote the African groove that was recorded on vinyl in the '60s and the '70s, with a strong predilection for Fela's and his followers' afrobeat. A groovy trip!

Vodafone Mexefest, November 25th & 26th in Lisbon (Portugal)
http://www.vodafonemexefest.com/