THE TEAM :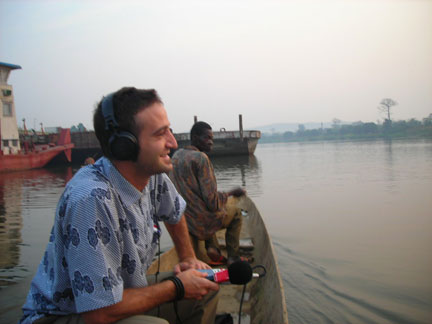 Vladimir Cagnolari
Vlad is our chief-editor, deeply found of Africa and its cultures, he writes features articles and album reviews and is in charge of Artistic Direction of playlists.
Before writing for PAM, Vladimir Cagnolari has travelled throught the continent for RFI (with his travelling radio show : "On est où là?"). In 2001, young reporter for RFI, he met Soro Solo in Abidjan, local radio star of Ivory Coast . They met again in 2003 in Paris and founded "L'Afrique enchantée" Show on France Inter Radio in 2006. The first show with music to tell about Africa History. They produced with the show 3 music compilations ( Released by Sony Music). After 10 years, the radio show stopped in 2015 but a live show was born : Le Bal de l'Afrique enchantée, hosted by "les deux compères et la nièce Hortense, with the orchestra "Les Mercenaires de l'ambiance". A self-titled album, le Bal de l'Afrique enchantée, was released on March, 2016. Vladimir Cagnolari still collaborates with France Culture and Radio France Internationale, and with the newspaper "Le Monde Diplomatique". He teaches conferences about "Music, society an politics in Subsaharian Africa" at Sciences Po Paris.
Pan African Music Team
Music lovers always online, we are a 5-people-team and would like to share our passion and spread African Music with Streaming plateforms and social networks.